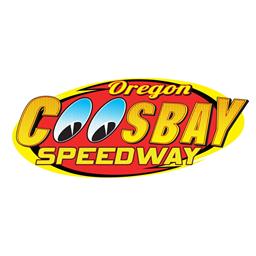 9/24/2020
Coos Bay Speedway
---
Lucas Oil Open Show October 3rd
The racing season is just about to come to a close but before we say goodby to 2020 we are still going to host the October 3rd Prather Family Lucas Oil Open Show! Thanks to a few good sponsors Quadel Industries, Q2i Archery, Beaver State Plastics, & LNL Lumber the America's Mattress Super Late Models will be racing for $2000 to win the granddaddy of them all and the Modifieds thanks to Luckman Motorsports will have a cool $1000 to win with an extra $500 bonus available if the winner races the 9-26 event as well!
Lots of good things are happening for all divisions as the Street Stocks have a $750 to win payday, the Sportsman Late Models have a $500 to win, and the Hornets and Mini Outlaws both have $200 to win shows as well.
It's going to be a fun evening of racing here at the Coos Bay Speedway come and get yourself a hand-dipped corndog or a juicy bacon cheeseburger at the speedway grill and enjoy yourself some great racing here on the Oregon Coast.
Prather Family Lucas Oil Open Show
Saturday, October 3rd
Pits Open 12 pm
Grandstands Open 4 pm
Racing Starts 6:30
General Admission
Adults $20
Seniors & Kids (7-17) $18
Children 6 & Under Free
Family Pass $65
Super Late Models $2000 To Win $125 To Start
Modifieds $1000 To Win
Sportsman Late Models $500 To Win
Street Stock $750 To Win
4 Cylinder Open $200 To Win
Hornet $200 To Win
Super Late Model $2000 To Win $125 To Start
$100 Entry Fee
No Sprint Car Chassis
No Straight Axel
No Wings or Sideboards
Run What You Brung
Any Hoosier Tire
Modifieds
$1000 To Win
$80 Entry Fee
All IMCA Modified Rules Apply
Sportsman $500 To Win
$80 Entry Fee
SportMods & Willamette Sportsman Cars Are Welcome
Any Tire
Street Stock $750 To Win
$80 Entry Fee
OEM Style Chassis Front To Rear
Must Be True Street Stock Style Car
All Steel Block & Heads
Any Slick may be grooved, or G60 Tire
4 Cylinder Open $200 To Win
$50 Entry Fee
Any 4 Cylinder
Any Tire
Hornet $200 To Win
$50 Entry Fee
Must Meet Your Home Track Rules
DOT Tire Only No Racing Type Tires
---
Submitted By: Drake Nelson
Article Media
Back to News