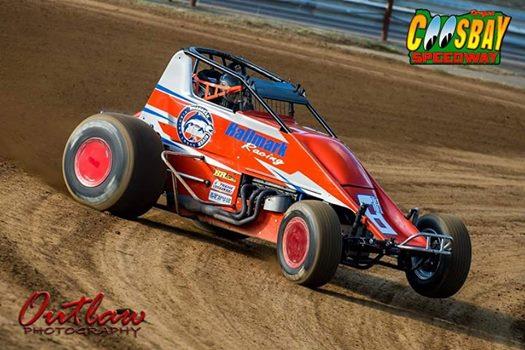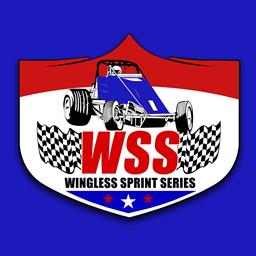 7/20/2016
WSS - Wingless Sprint Series
---
Lance Hallmark Captures WSS Victory At Coos Bay
Lance Hallmark Captures WSS Victory At Coos Bay
By Ben Deatherage
(Photo Courtesy of Outlaw Photography)
Coos Bay, Oregon- The Wingless Sprint Series made their one and only appearance at Coos Bay Speedway on Saturday, July 16th. Eighteen drivers would sign in for the night representing the states of Oregon, Washington, and California.
North Bend's Lawrence Van Hoof would set the tone early in the main event. Driving for car owner Chuck Prather, Van Hoof, got out in front at the drop of the green flag and stayed there until lap five when he would be passed. The new race leader would be Lance Hallmark. Hallmark, from McMinnville, kept his mount in front of the rest of the pack to win his first career Wingless Sprint Series feature.
Rob Lindsey, of Sherwood, would finish in second followed by Lawrence Van Hoof in third. The rest of the top five finishing order would be made up of Sutherlin teenager Cooper Desbiens, in fourth, and Eagle Creek youngster Lindsay Barney.
Tacoma, Washington pilot Jonathan Jorgenson was fast time of the night and Lawrence Van Hoof won the trophy dash. Heat race winners included Salem's Tim Alberding, Brad Rhodes of Aloha, and Lindsay Barney.
The Wingless Sprint Series are back in action on Saturday, July 23rd for their first visit of the year to Sunset Speedway Park in Banks. They will be on hand for the 98.7 The Bull Open Wheel Frenzy presented by J.A.G. Racing, Premier Community Bank, and Habitat For Humanity. For latest news and information regarding the WSS visit wingless.nwextremeseries.com.
Race Summary:
Wingless Sprint Series Race #6
Saturday, July 16th, 2016
Coos Bay Speedway
Coos Bay, Oregon
A Feature: 1. 8H-Lance Hallmark; 2. 23-Rob Lindsey; 3. 99-Lawrence Vanhoof; 4. 4D-Cooper Desbiens; 5. 57-Lindsay Barney; 6. 52-Tim Alberding; 7. 3O-Scott Fox; 8. 2J-Jonathan Jorgenson; 9. 16-Nathan Johnson; 10. 151-Duke Johnson; 11. 5B-John Black; 12. 12R-Darren Rothe; 13. 15-Ryan Kingery; 14. 85-David Johnson; 15. 8X-Otto Jorgenson; 16. 50-Brad Rhodes; 17. 3-Dave May; (DNS) 54-Johnny Butler
Dash: 1. 99-Lawrence Vanhoof; 2. 23-Rob Lindsey; 3. 2J-Jonathan Jorgenson; 4. 8H-Lance Hallmark
Heat 1: 1. 52-Tim Alberding; 2. 8H-Lance Hallmark; 3. 8X-Otto Jorgenson; 4. 2J-Jonathan Jorgenson; 5. 5B-John Black; 6. 85-David Johnson
Heat 2: 1. 50-Brad Rhodes; 2. 23-Rob Lindsey; 3. 12R-Darren Rothe; 4. 151-Duke Johnson; 5. 16-Nathan Johnson; 6. 4D-Cooper Desbiens
Heat 3: 1. 57-Lindsay Barney; 2. 3-Dave May; 3. 54-Johnny Butler; 4. 99-Lawrence Vanhoof; 5. 15-Ryan Kingery; 6. 3O-Scott Fox
Qualifying: 1. 2J-Jonathan Jorgenson; 2. 23-Rob Lindsey; 3. 99-Lawrence Vanhoof; 4. 8H-Lance Hallmark; 5. 4D-Cooper Desbiens; 6. 54-Johnny Butler; 7. 8X-Otto Jorgenson; 8. 151-Duke Johnson; 9. 57-Lindsay Barney; 10. 52-Tim Alberding; 11. 50-Brad Rhodes; 12. 3O-Scott Fox; 13. 5B-John Black; 14. 12R-Darren Rothe; 15. 3-Dave May; 16. 85-David Johnson; 17. 16-Nathan Johnson; 18. 15-Ryan Kingery
---
Submitted By: Ben Deatherage
Back to News