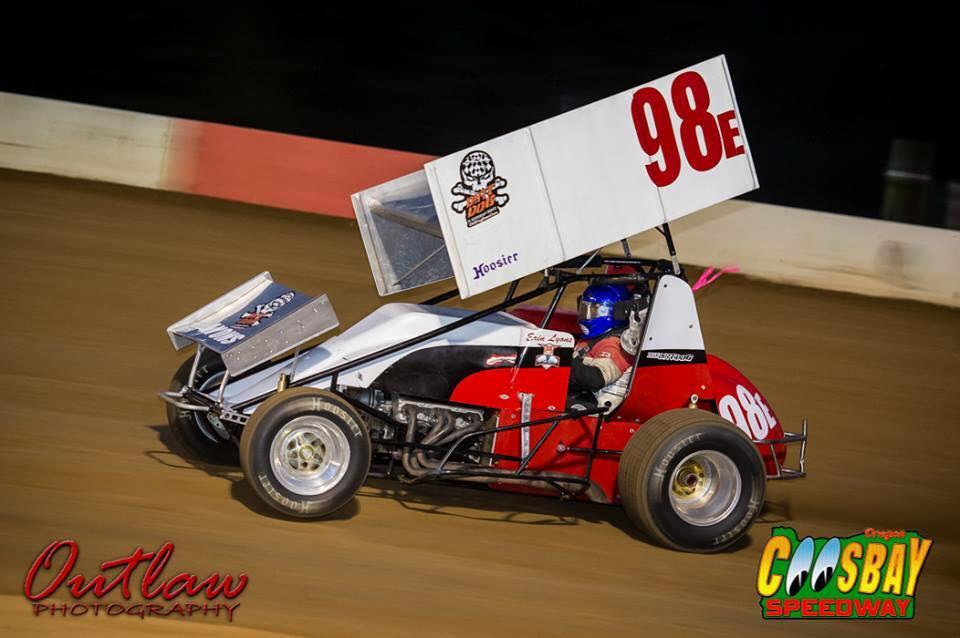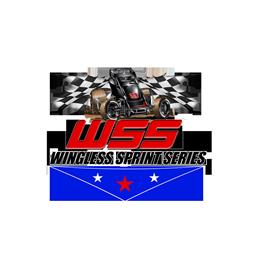 7/16/2015
WSS - Wingless Sprint Series
---
Erin Lyons To Make Wingless Debut In Coos Bay With NWWT
Erin Lyons To Make Wingless Debut In Coos Bay With NWWT
By Ben Deatherage
(Photo Courtesy of Outlaw Photography)
Coos Bay, Oregon- Saturday July 18th will be the only visit that the Northwest Wingless Tour will make in 2015 to Coos Bay Speedway. The coastal venue is expected to host a thrilling race like they have done so in the past few years. One driver that will be making their first start in Non-Wing 360 Sprint competition is Erin Lyons from Roseburg. Lyons is in her first year in Sprint Cars after having a successful Kage Kart career where she earned several championships.
"It's been quite a learning experience," said Lyons, "it's a lot different then the Karts and I've been doing it pretty much all by myself, but with the help from my crew chief Stephen (Morgenstern), so it's been quite an adventure. We haven't won anything yet but we're getting there."
Lyons will be racing her familiar Grandma Enterprises/Independent Motor Rebuilders/Team Dirt Dog #98 Maxim. In only a handful of starts her best finishes have resulted in a pair of sixths. She looks to gain some valuable experience this Saturday.
"I honestly just want to go out there and keep it on all fours," Erin continued, "it's all about experience and seat time."
Pit Gates open at 2:00 PM, Front Gates 4:00, and Racing is scheduled to begin around 6:30. For more information log on to www.coosbayspeedway.us. For the latest news regarding the Northwest Wingless Tour log on to wingless.nwextremeseries.com. Also be sure and "Like" the Northwest Wingless Tour Facebook page.
Additional Information:
2015 Northwest Wingless Tour Schedule
May 9th Cottage Grove Speedway Cottage Grove, Oregon Kyle Miller
May 16th Grays Harbor Raceway Elma, Washington Tim Alberding
June 13th Grays Harbor Raceway Elma, Washington Mike Romig
June 20th Sunset Speedway Park Banks, Oregon Tim Alberding
June 27th Cottage Grove Speedway Cottage Grove, Oregon Cooper Desbiens
July 18th Coos Bay Speedway Coos Bay, Oregon
August 1st Sunset Speedway Park Banks, Oregon
August 22nd Cottage Grove Speedway Cottage Grove, Oregon
September 12th Cottage Grove Speedway Cottage Grove, Oregon
Former Northwest Wingless Tour Champions
2009- Kyle Miller
2010- Theo McCarty
2011- Corey Esteban
2012- Bill Winsley
2013- Rob Lindsey
2014- Brad Rhodes
Northwest Wingless Tour All-Time Win List (2009-Current)
Kyle Miller- 20
Bill Winsley- 4
Gary Davis- 3
Reece Goetz
Steve Vague
Tim Alberding- 2
Colin Baker
Kyler Barraza
Roger Crockett
Mitch Hoffses
Sterling Kane
Evan Margeson
Theo McCarty
Mark Nichols
Mike Romig
Jeff Bell- 1
Seth Bergman
Ryan Bothwell
Cooper Desbiens
Shane Forté
Jake Gilman
J.J. Hickle
Sean Johnson
Kyle Mehner
Shawn Rice
Travis Rilat
Dale Smith
Jesse Thistle
Tony Thomas
Guy Weedman
Past Northwest Wingless Tour Main Event Winners At Coos Bay Speedway:
2014- Colin Baker on August 16th
2011- Steve Vague on June 4th, Steve Vague on August 6th
---
Submitted By: Ben Deatherage
Back to News