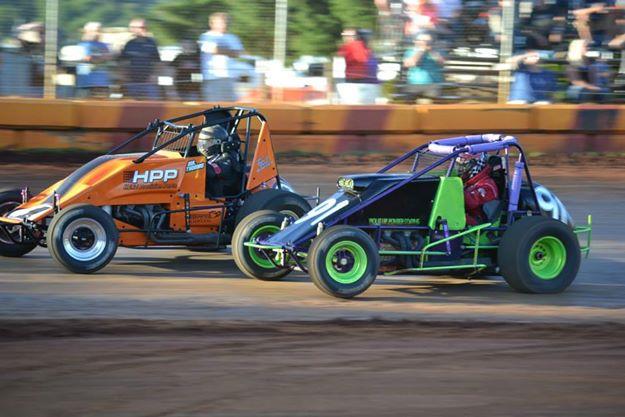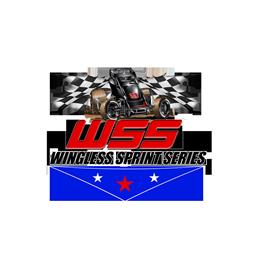 8/13/2014
WSS - Wingless Sprint Series
---
Northwest Wingless Tour Return To Coos Bay On Saturday August 16th
Northwest Wingless Tour Return To Coos Bay On Saturday August 16th
By Ben Deatherage
(Photo Courtesy of Alyssa Jones)
Coos Bay, Oregon- The Northwest Wingless Tour will return to action after a few weeks off. Their next event will be Saturday August 16th at the Coos Bay Speedway on the scenic Oregon Coast. This will be the first visit for the NWWT since August 2011. The main event will pay $1,000.00 to win and at least $200.00 to start. A full breakdown of the payout is below this release.
The Northwest Wingless Tour has visited the Coos Bay Speedway on two occasions both of them in 2011. Steve Vague would emerge victorious on both occasions.
In 2014 there have been a total of five races with five different drivers visiting victory lane. Colin Baker, Mike Romig, Sean Johnson, Guy Weedman, and Jesse Thistle have all won once this year. Brad Rhodes enters with the point lead by a nineteen point advantage over Mike Romig.
Gate Open at 4:00 PM with Racing scheduled to begin around 6:30. Tickets for Adults are $18.00, Seniors/Kids (7-17) $16.00, Kids (6 and Under) FREE, Family Pass (2 Adults and 3 Kids (7-17)) $60.00, and Pit Passes are $30.00. For more information log on to www.coosbayspeedway.us.
Current Northwest Wingless Tour Points (Top Ten):
50-Brad Rhodes 271; 2. 22-Mike Romig 252; 3. 11X-Jake Gilman 229; 4. 15-Tony Parker 197; 5. 27W-Guy Weedman 171; 6. 4E-Nathan Ellertson 157; 7. 89-Sterling Kane 153; 8. 6A-Kady Adelman 112; 9. 18-Mike Carrothers 107; 10. 14-Sean Johnson 105; T 70-Raquel Ivie 105; T 16/1-Ozzie Osburn 105
Past Northwest Wingless Tour Main Event Winners At Coos Bay Speedway:
2011- Steve Vague on June 4th, Steve Vague on August 6th
Coos Bay Speedway Payout:
1st- $1,000.00
2nd- $700.00
3rd- $550.00
4th- $450.00
5th- $400.00
6th- $350.00
7th- $325.00
8th- $300.00
9th- $250.00
10th On Back- $200.00
---
Submitted By: Ben Deatherage
Back to News